It seems that, when it comes to biscuits, Italians "take the cake" (or biscuits, perhaps?). Proof to this statement is the sheer number of articles on Italian types of biscuits and biscuit brands Biscuit People have released over the years. Well, the fact that Italians are good at making pastries should not come as a surprise. After all, the Italians are famed for their Mediterranean cuisine, and their skill with pasta is unmatched.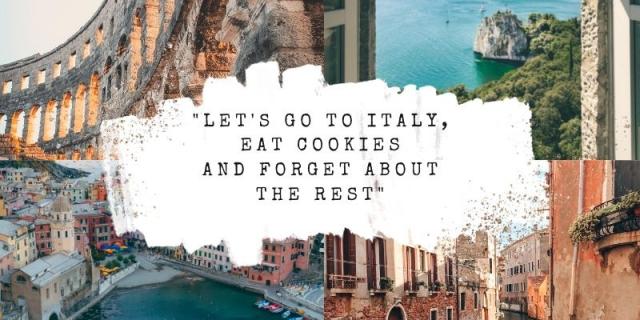 From the north of Italy all the way to Sicily, every region has its specific and unique biscuit, confectionary or pastry recipe. One of the first biscuits that I researched for the Biscuit People magazine were the Sicilian almond biscuits, better known as Pasticcini di Mandorle. As their name implies, their main ingredient are almonds, which are a predominant plant culture on Sicily.
The next type of biscuits that I researched were the Anisette biscuits. These liquorice-flavoured biscuits are made from anise, as their name implies, and they pair well with the aptly named Anise liquor, which is also produced from the titular ingredient. I whole-heartedly recommend reading the full Anisette Cookies: The Taste of Italian Anise article. It has loads of information, not just on the biscuits themselves, but their history and tradition as well.
I have also recently updated our article on the traditional Italian Pizzelle biscuits. These biscuits track their roots to the Ancient Times, although they became popularised in the Middle Ages, while the Byzantine Empire was at the height of its power. It has survived entire millennia and people around the world (especially in Italy) still enjoy these simple but tasty biscuits. The Pizzelle: Traditional Biscuits with a Long History article contains more detailed information on these delicacies, so be sure to give it a read.
As you can see, we have a large number of articles on Italian types of biscuits and brands. I would dare say that we have more articles on Italian biscuits than any other country we have covered so far. We've even wrote about Grancereale and Misura! So, what do I have in store for today's article? Well, I have recently come upon a promising-looking biscuit brand called Bonifanti. They are confectionary manufacturers from Italy, the self-proclaimed "automated artisans" so I've decided to give them and their products a look.
As soon as you enter the company's official website you are greeted by a warm and wholesome promotional video. The video shows the inside of one of their facilities, where their workers and professional bakers work together to prepare some delicious-looking pastries. The products shown in the promotional video appear both tantalizing and appetizing.
They also show of some cakes, which I'm sure are the Panettone, delicious desserts which I'll talk more about later. In the end, the products are beautifully packaged and shipped to families across Italy, and we get a shot of a family enjoying Bonifanti cakes at a Christmas gathering. Sounds promising so far, doesn't it?
In today's article, I will be taking a look at three specific Bonifanti products. These are the Amaretti, Baci di Dama and Moretti biscuits and their Panettone. It is worth noting that the Bonifanti company produces other confectionary products as well. However, for the purposes of this article, we have chosen to focus on these four products.
So, for starters, I will be taking a look at Amaretti, Baci di Dama, Moretti biscuits and Panettone, in that order. In the end, I will take a look at the company and its bakers and see why they call themselves the "Automated Artisans". So, without further-ado, let's take a look at the four mentioned types of biscuits.
Bonifanti: Which brands of biscuits do they produce and distribute?
Bonifanti: Amaretti biscuits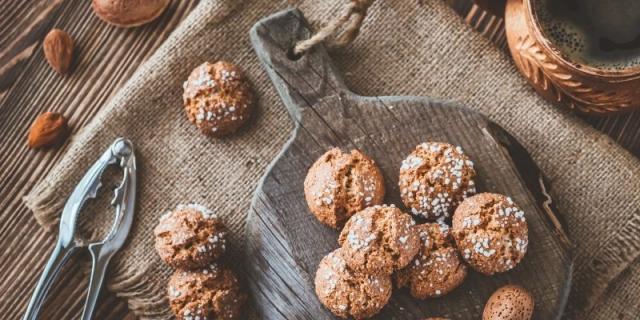 The first item on today's list is the Amaretti type of biscuits. These biscuits are very simple in both taste and shape, but often-times, less equals more. Such types of biscuits, as the Amaretti, go perfectly well with hot beverages. Tea is a good option and is the go-to-choice for many people across Europe, especially in Britain.
However, the Italians are known for their espressos and lattes, and they usually pair them with biscuits such as the Amaretti. So, coffee, however you like it, is a fantastic beverage to pair with these biscuits. Besides that, such biscuits are often appropriate for any occasion. Have you received some unexpected guests? Bring out the Amaretti! You need something light after a heavy Christmas dinner? Again, bring out the Amaretti!
The Amaretti biscuits are also simple when it comes to their ingredients list. They are made from sweet and bitter almonds, along with sugar and egg whites. The almonds are a very popular ingredient in Italian cuisine. That is because almonds are native to Italian soil, so it comes as no surprise that almonds would be featured in the Amaretti biscuits as well.
The fact that their ingredients list is so simple probably makes them a great snack choice for people looking to maintain or reduce their weight. I couldn't find any information on their nutritional values, but I'm sure that they have low caloric values, so you can probably enjoy a lot of these biscuits.
Another big plus is that the Amaretti biscuits come in different packages and sizes! The Amaretti biscuits are available for purchase in biscuits tins, both large and medium-sized, as well as the standard cardboard packaging. They also come packaged as candies, which is a rather interesting way to package biscuits! It is also worth mentioning that there are fruit-flavoured Amaretti biscuits available which also come in a cardboard packaging.
There's something about biscuits tins that makes them so special. It is as if they were created for storing biscuits. And who knows, maybe they were? Well, if you are from one of the Slavic countries, then your grandma probably uses them for storing sewing kits. However, it is a fact that many brands use tins for packaging, and for good reason. One of the earliest articles written by my colleague was on Biscuit Tins, so we highly recommend checking it out.
The fact that Bonifanti offers their products in different sizes is a great sign of their knowledge of the modern trends in the biscuit industry. Although the size of a biscuits packaging might seem like a trivial factor when it comes to sales, research suggests otherwise. Brands that offer different sizes for different occasions are more-likely to be purchased than brands that do not.
This is all connected to the consumer base and the majority in it. Our dedicated readers know this by know, but the majority population in the consumer base sets forth the marketing trends in the biscuit industry, and other industries as well. You can read all about this in our Biscuit Packaging: Last but not Least and Millennials and their Consumer Culture articles.
Right, that would be it for my scoop on the Amaretti biscuits. So far so good, I'd say. I started off with the simplest biscuits on the list, but even the simplest snacks can offer the most satisfying experiences. The fact that these biscuits also come in different packages and sizes is a big plus on my list, and I hope that this is not the case solely for Amaretti biscuits. With that in mind, it is time to move on to the next biscuit type on the list – the Baci di Dama.
Bonifanti: Baci di Dama biscuits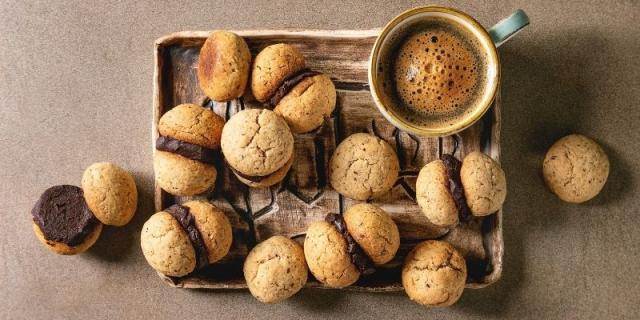 The second product on the list is the Baci di Dama type of biscuits. These biscuits are pastries made out of two hazelnut waffles joined together by a layer of dark chocolate. Sounds very delicious if you ask me. As such, these biscuits could be considered as biscuit sandwiches, as they are made from a pair of biscuits (or waffles to be exact) with a layer of delicious dark chocolate in-between.
The Baci di Dama are not as simple as the Amaretti, but still quite easy on the diet and digestion I'd say, especially when you consider the fact that these types of Bonifanti biscuits use dark chocolate. Dark chocolate is an amazing ingredient for people with digestion problems, especially those suffering diarrhoea.
As for the packaging and sizes, they also come in tins, candy and cardboard packages. The biscuits tins can be bought in either medium or large sizes. The Baci di Dama biscuits do not come in any special flavours, unlike the previous types of biscuits that I've covered.
There isn't much else to tell about these biscuits. It is great that they come in different sizes, although it is a little disappointing that they have only one flavour available. However, what Bonifanti lacks in flavour, they more than make up for with their wide range of confectionary products. One cannot expect any single company to be proficient in all aspects of the biscuit business. Bonifanti though, it seems, offers quality over quantity, which is certainly better than the opposite!
And with that statement I've pretty much covered everything there is to cover about the second type of biscuit on the list. It is now time to turn our attention to the third and final biscuit type – the Moretti biscuits.
Bonifanti: Moretti biscuits
Finally, let's take a look at the last Bonifanti biscuit on the list – the Moretti! So, what are the Moretti biscuits?
Well, as it so happens, the Moretti types of biscuits are biscuits with Piedmont hazelnuts, which are also covered with a layer of pure dark chocolate. The official Bonifanti website describes them as "little, messy, unique chocolate treats." What connects these biscuits to the rest in the list, that is, to the Baci di Dama, is their most prominent ingredient – dark chocolate.
What is different, however, is their lack of different packaging and sizes. I was surprised to see this, as the rest of their biscuit range had these options. However, this is definitely not a deal-breaker. The biscuits certainly look delicious, and I'd wager they taste the same. And with the Moretti biscuits we come to the end of our overview of the Bonifanti biscuits. We hope we got you interested in trying out these delicious biscuits. You should check out some of your local stores to see if they have any of these products available. If not, you can always order some online or buy some the next time you're in Italy. The boot-shaped country is beautiful all-year round.
Before I conclude the article, I'd like to take a look at their Panettone cakes and Bonifanti itself. As I've mentioned in the opening sections of the article, they are the self-proclaimed "automated artisans". Read-on to find out exactly why.
Bonifanti Panettone: What is it and what is made of?
Panettone is a traditional Italian dessert that originated in Italy in the sixteenth century. While it started-off as a cake, and is very similar in appearance to one, it is actually a cake-like bread! As I've said, the Panettone started-off as a cake that was only eaten during religious festivities. It was very time-consuming and expensive to make, so only the rich could afford.
However, that changed with the beginning of the twentieth century, when the mass-production of Panettone began. This cake-like bread became widely available to all classes, and it was during these times that the Panettone "adopted" its dome-shaped look. These mass-produced cannot compare to hand-made Panettone in taste or quality, which is why companies like Bonifanti are so popular. Although a lot of their Biscuit Baking Process is automatized, they are able to achieve this "hand-made" quality, which sets them apart from their competitors.
Classic Panettone bread is made out of different kinds of dried and candied fruits, such as: currants, raisins, cranberries, dried cherries, candied lemon and orange peel, candied cherries and others. The dough is prepared with fast action dry yeast, milk, fine sugar, strong bread flour, fine salt, eggs, unsalted butter and blanched almonds.
Does Bonifanti make the best Panettone and is it expensive?
While I did mention that Bonifanti, although their baking is automatized, is able to produce high-quality products, I cannot guarantee that their Panettone are a hundred percent authentic or the best one available. However, a kilo of their Panettone costs around 17 to 18 Euros, which is cheaper than most other hand-mane Panettone. Considering that you get an entire kilo of tasty, sweet bread, which most people only eat during the Holidays, I'd say that's quite a bargain!
Panettone recipe: What gives Panettone its flavour?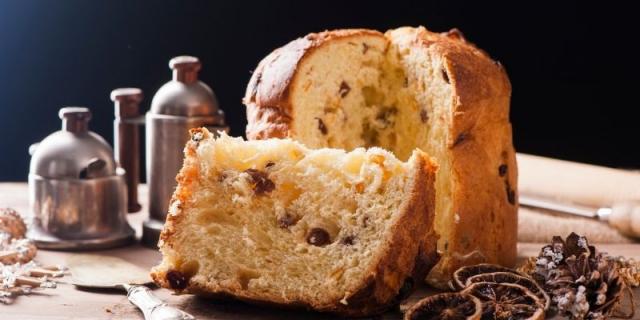 I've already listed some of the ingredients that are used to bake Panettone bread. But the number one ingredient that gives Panettone its distinct taste is the mother yeast. Mother yeast is also used in many sourdough bread recipes. Each confectionary brand and bakery that bakes Panettone uses its own recipe for mother yeast, which are often closely-guarded secrets.
And if you're wondering what mother yeast is, it is a combination of flour and water, which is then acidified by a combination of yeast and lactic acid bacteria. Mother yeast is what gives the Panettone bread its flavour, aroma and freshness above all. It is the Internal Factor Influencing its Shelf Life.
Find a recipe for the classic Italian Panettone.
How to properly eat Bonifanti Panettone: Can You put butter on it?
The best way to eat Panettone bread is on itself! That's right, the Panettone bread is tasty that it is best to eat it without any dips, spreads or ice-cream. However, that does not mean that you cannot enjoy Panettone with Nutella for example, it's just that the Panettone might lose out on its distinct flavour a bit. But hey, you do you and eat your biscuits and desserts however you like! And to answer the other question, yes, you can put butter on it, I'd just recommend not to put too much of it.
Can you buy Bonifanti Panettone all-year round or just for Christmas?
While Panettone is an extremely popular dessert during holiday season, you can indeed order it during any time of the year! I'd wager many bakeries take orders all-year long, and you can always order some online. Afterall, life is short, so why not treat yourself with delicious desserts even if its not Christmas?
Bonifanti: The automated craftsmen
So, as I've mentioned, Bonifanti call themselves the "automated craftsmen". But what does this mean? Doesn't the term "craftsmen" imply that they make and bake all of their products without the use of automated production lines?
Well… in some of its traditional definitions, yes, the term craftsmen would mean that they do not use any automated modern conveniences for manufacturing their products. Hence why the title of "automated craftsmen" is so interesting to me.
Can a modern biscuit business that uses automated production lines proclaim itself as a business of artisans? Well… I believe that it can, and Bonifanti is a prime example of that. Just because someone uses automated lines to, for example, speed up some tedious tasks or increase the number of biscuits produced, does not mean that that person or business is industrious and not a true artisan. It just means that they know how to bake efficiently.
And as Bonifanti says, anything that doesn't add to the value of their products is automated. They do not consider themselves industrious, yet crafty. They automate everything that people can unintentionally do wrong, while still leaving the most important decisions to the bakers themselves. It is a perfect mix of modern ingenuity and traditional baking.
And with that, I've reached the end of today's article. Another day, another Italian brand covered! I hope you've enjoyed reading our article as much as I've enjoyed writing it. Be sure to give the Bonifanti products a taste. I'm sure you won't be disappointed!
---
Leading image: Vivida Photo PC/Shutterstock.com