Biscuit Tins: History, Types and Their Connection with Sewing Kit
Who doesn't like fresh-baked biscuits as their afternoon treat after hard work? Not only after hard work but also biscuits for holidays, birthdays, parties etc. There is a long-lasting tradition of bringing fresh biscuits to your loved ones for special occasions. Moreover, do you still bake biscuits with your family for the holidays? Especially for Christmas, there is a tradition of baking biscuits, putting them in a decorative tin and sending as a gift.
When you bake lots of biscuits, you have to store them somewhere, right? If they are on a plate, biscuits will get dry too soon and won't taste as good as they should – crunchy and fresh.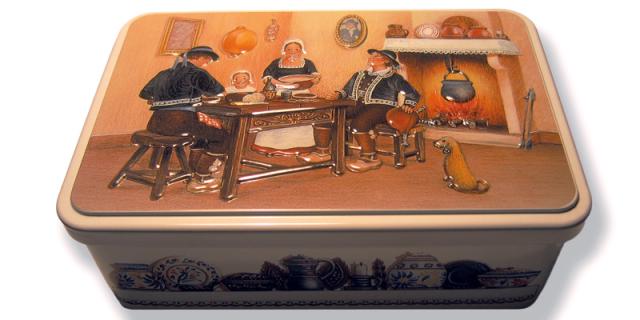 Long time ago, people came up with the idea that solved 'dry biscuits' problem – biscuit tins were invented! There is no doubt that all of us have one at home. If there are, sadly, no biscuits in it, there is a sewing kit!
Even though we know there are no biscuits in it, only needles and threads, our eyes for a second light up and hope there are biscuits. Oh what a sad moment! Whose blame is it? Biscuit tins are 'guilty' itself! Although, they are very beautiful, often designed like real art and they help our biscuits to stay fresh. So, the main of this article is to learn about biscuit tins – types, colors, forms, designs and where do they come from.
What are biscuit tins?
Biscuit tins are actually steel tins with tin plate. A tin/steel can steel packaging or a can, is a container for the distribution or storage of goods, composed of thin metal. Many cans require opening by cutting the "end" open; others have removable covers. First tins were used to hold diverse contents: foods, beverages, oil, chemicals, etc. Steel cans are made of tinplate (tin-coated steel) or of tin-free steel.
This consists of steel sheets thinly coated with tin. The sheets are then bent to shape. Biscuit tins are usually made of metal and decorated in many different ways. Some of them are just colored, other ones are with dots, prints or stickers. Tins are mostly round-shaped but throughout history, biscuit tins were coming out in a variety of shapes, mostly presenting its artistic form, about which you'll be able to learn more later in this article.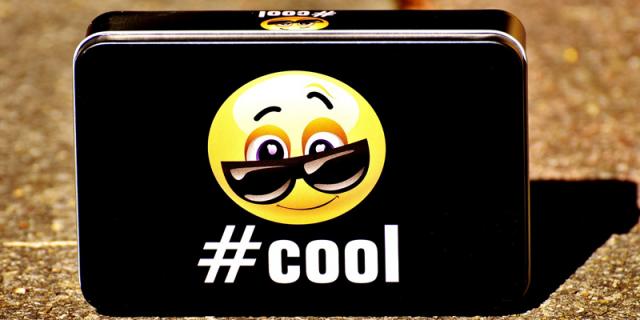 History of Biscuit tins
In the 1500s European voyagers needed food that would last their whole long trip so double-baked biscuits with a long shelf-life were the food of choice for them. A few hundred years later, airtight and reusable biscuit tins were invented. They allowed their valuable cookie contents to travel easily, stay oven-fresh and not crumble.
Credit for introducing biscuit tins goes mostly to Huntley and Palmers, a Quaker firm in Reading, England, which, by 1900, was the largest biscuit manufacturer in the world, employing more than 5,000 people. In the 1800s, the tins served coach and railway travelers. When cross-Atlantic travels to the Americas increased in the early 1900s, a demand for imperishable food items soared.
For travel-wary explorers, these twice-baked biscuits were filled with memories from home. The tins themselves delivered an impression that lasted after their contents were gone. So, that's when biscuit tins became so important, they were bringing memories. Even later, people started to give biscuit pins to their loved ones for special occasions so they could always remind, for example, a grandchild of her grandma.
Talking about the design, biscuit tins were so luxurious during the Victorian era. The advent of afternoon tea also increased desire for highly decorative biscuit boxes, which would be required to be aesthetically pleasing to take pride of place alongside tea and coffee services.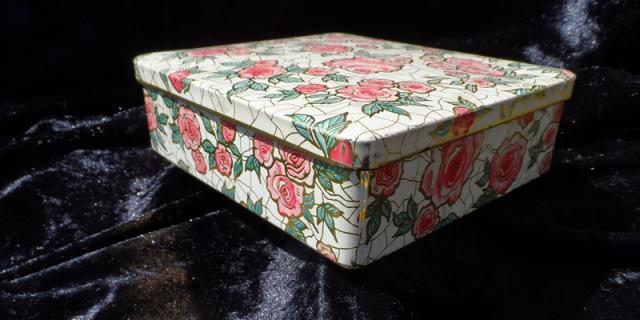 The tin canning process was created by Frenchman Nicolas Appert and the idea passed to British merchant Peter Durand who was used as an agent to patent Girard's idea in 1810. The canning concept was based on experimental food preservation work in glass containers the year before by the French inventor Nicholas Appert.
Durand did not pursue food canning, but, in 1812, sold his patent to two Englishmen, Bryan Donkin and John Hall, who refined the process and product, and set up the world's first commercial canning factory.
By 1813 they were producing their first tin canned goods for the Royal Navy. By 1820, tin cans were being used for gunpowder, seeds, and turpentine. Let's get back to the biscuit tins story. Later, in 1850s Great Britain had become the dominant world supplier of tins. It saw a huge increase in demand in the 19th century when it was related to the growing industrialisation of food production in global.
The big change happened in 1861 when the Licensed Grocer's Act allowed groceries to be individually packed and stored. Coinciding with the removal of the duty on paper for printed labels, printing directly on to tinplate became common. The new process of offset lithography, patented in 1877, allowed multicolored designs to be printed on to exotically shaped tins.
In 1901 in the United States, the American Can Company was founded, at the time producing 90% of United States tin cans.

About Biscuit tins inventors
Huntley & Palmers' is a British firm of biscuit makers. The company was originally founded in 1822 by Thomas Huntley and George Palmer.
By 1860 the firm had expanded into the biggest biscuit and cake manufacturer in the world, turning out 3,200 tons of biscuits a year. By 1900, there were so many Pic Nics, Macaroons and Osbornes (named after Queen Victoria's favorite palace) being made. The manufacture was so big that Reading was known as 'Biscuit Town'.
That was not the case only in Great Britain, also worldwide! Biscuits were distributed across the globe, for example, ten percent of total production went to India alone. Huntley & Palmers were focusing on a design, too. They developed the use of metal tins and the first handmade ones appeared in 1832. They were manufactured by Joseph Huntley's son.
These were large square 7lb or 10lb tins for retailers with glass inset tops. When tins (without the glass insets) were subsequently manufactured for biscuit lovers, they were an instant hit. By the end of the decade increased popularity of decorative 'gift tins' and that's when it became possible to make tins in almost any shape imaginable. For example – people could find windmills, bags, globes, cars and baskets. People worldwide were amazed by creative tins and that's when they become the most popular gift for almost every occasion and person.
Famous History Biscuit tins
Now that you know everything about how biscuits tins were invented and how did they get popular, you are considered with the fact that design make biscuit tins so special! Talking about design, there are a few biscuit tins known worldwide because of their artistic design and they were even made by big artists. So, we singled out the most popular ones. Biscuit tin that got the most impressions is gold embossed clock design biscuit tin. Clock on the tin hands set to 1 minute before midnight. It was bought for Christmas 1999 and New Year 2000 Millenium Celebrations.
Vintage biscuit tins mostly have historical motives – people, horses from battles, picture of landscapes specific for one area etc.
Vintage biscuit tins
There is one special Huntley and Palmers vintage biscuit tin from 1890's. A picture that's on the tin: A large highly pictorial vintage "Lord Roberts" Keens' mustard tin - 1890's. This tin was available on eBay even a few months ago and it's price went up to 63 euros.
The most popular biscuits packed in tins are Danish Butter Cookies. Those biscuits are spread worldwide. The Royal Dansk brand was established in 1966 where a range of crisp, delicious and luxury products were born. The cookies were packed and delivered in a recognizable tin showing the old Danish farmhouse named "Hjemstavnsgaard" from the island of Funen in Denmark. They are recognizable because if its 'The Blue Tin'. Learn more about Danish Butter Cookies, also if you're interested in a recipe click here.
Peek Freans is the name of a former biscuit making company based in Bermondsey, London, which is now a global brand of biscuits and related confectionery owned by various food businesses. They registered their business in 1857 as Peek, Frean & Co. Ltd, based in a disused sugar refinery on Mill Street in Dockhead, South East London, in the west of Bermondsey. Even today their biscuit tins are very popular, also, people are selling their vintage collection of tins on eBay for 'pretty penny'.
Fit your own biscuit in a tin
These days are, we are sure, it is someones' birthday out there – your friends', cousins', grandmas' …If it even isn't, you don't need a reason to bake cookies and put them in a beautiful tin, right? Now that you know everything about biscuit tins, you have to try them! The best way to try is to bake them yourself – here are some recipes that you have to try and treat yourself! When you bake them, don't forget to store them in a beautiful tin and share this tasty sweet with your loved ones.
Paprenjaci
Paprenjaci (roughly translated as Black Pepper cookies) are traditional Croatian biscuits, and their uniqueness comes from the mixture of honey and black pepper.
Recipe:
Servings: 30 cookies
Author: Kitchen Nostalgia, recipe on Biscuit People
Ingredients
450 g flour 3 1/2 cups
180 g lard or margarine 1 1/2 stick or 1/2 cup + 4 Tbsp.
150 g sugar 3/4 cup
2-3 Tbsp. honey
1 egg whole
3 egg yolks
150 g walnuts ground, 1 1/2 cups
2 tsp gingerbread spice (or your own blend of cinnamon cloves and nutmeg)
1 tsp black pepper
a pinch of salt
Instructions
Combine all ingredients to make a dough. Put in refrigerator for 1 to 2 hours.
Put the dough on a floured board. Roll about 5-7 mm (1/5 - 1/4 inch) thick and lightly dust with flour. Stamp with a wooden mould and cut with a knife. If you don't have a mould, cut cookies with cookie cutters.
Put on greased baking sheet and bake for 10-15 minutes in 200 C (390 F) oven. Serve with tea, cocoa or eggnog.
The Winning Mint and Chocolate Combination
There are many flavors and ingredients that complement each other when baking biscuits, and one of those winning combinations is mint and chocolate. Experts claim that these biscuits' original purpose is eating after dinner. If you are interested why and want to try them immediately – see the full recipe.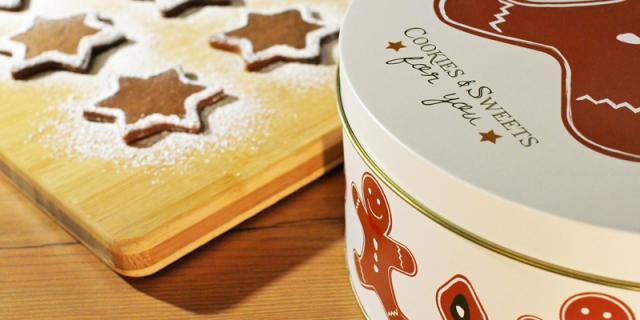 If you don't like these recommended cookies (but we bet you do) you can try another recipe – the one for Chinese Almond Cookies, also if this article reminded you of Christmas time and you can't wait to bring biscuits to your family and friends – here is the recipe for Christmas biscuits so you'll be ready in time for the most wonderful time of the year!
Sewing kit or biscuits?
Do you remember those days – sitting in your house and suddenly you see a biscuit tin. ''Oh I am so lucky today'' – you think. You grab it and there comes disappointment!
Inside are needles and thread! Almost every mother has one biscuit tin where she puts her sewing kit, but that doesn't change the fact that it makes us disappointed every time. But why is that the case? What is it about these particular cookies that make them so attractive for sewing kits? Turns out there is an answer for this - all based on the history of packaging.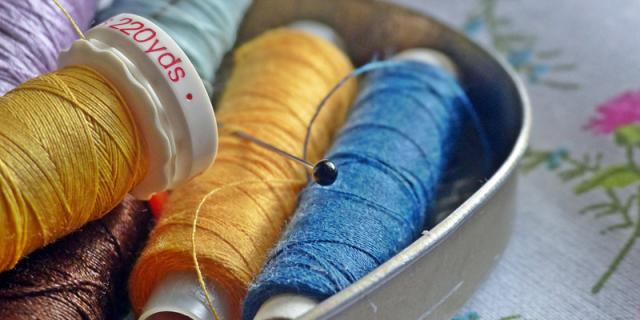 Cookie tins, however, were not as common. They were really expensive and people were rarely buying them, so when they do – they are so precious. Besides being high-quality, the tins were also often very pretty, so people kept them as collectibles. During times of war, people were encouraged to reuse as much as possible, and not throw too much away. Sewing supplies were often fiddly and round - the perfect items to store in a large round tin. Giving people biscuits in a tin was a double gift, and so is it now. Have you already got the idea of giving one to your favorite person? We are sure they'll love it! Which type will you choose?
Be sure to subscribe to our newsletter by registering so that you do not miss any of our articles and insights.