The article talks about cookie jars, cookie jar history and origin, cookie jar types, cookie jar novelties, cookie jar uses and cookie jar trivia with facts
It is safe to assume that the vast majority of people know what a cookie jar is. A simple container usually made out of glass or ceramic used for storing cookies, biscuits and other types of sweets. It is an integral part of any Christmas decorations, and the sight of a cookie jar filled with freshly baked cookies can arouse anyone's holiday spirit. But what about its history and its fewer known uses? How did the cookie jar came to be, where does it originate from, and how do the people of today use it? The focus of this article will be to answer these questions, along with providing some interesting trivia facts and information on different cookie jar types.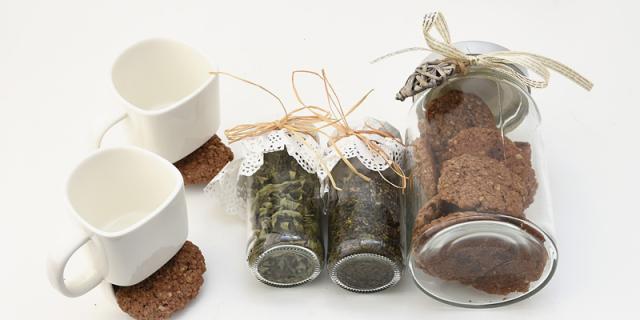 The Cookie Jar History and Origin
As already mentioned, cookie jars are used as either decorative or utilitarian glass or ceramic containers. They are found in kitchens and other living spaces across northern America. However, cookie jars originate from a different country, and a different continent altogether. Its roots can be traced back to eighteenth-century Britain. These early versions of the cookie jar, originally known as biscuit jars or biscuit barrels, employed a simple design. They were cylindrical in shape and made out of glass with a metal lid. Other than that, they were decorated with various floral patterns, such as leaves or different flower shapes. The cookie jar become a popular utilitarian item in the USA a century later, specifically in the 1920s, during the Great Depression. As a rather cheap commodity, cookie jars became a popular way of decorating homes, and they found other uses besides storing biscuits.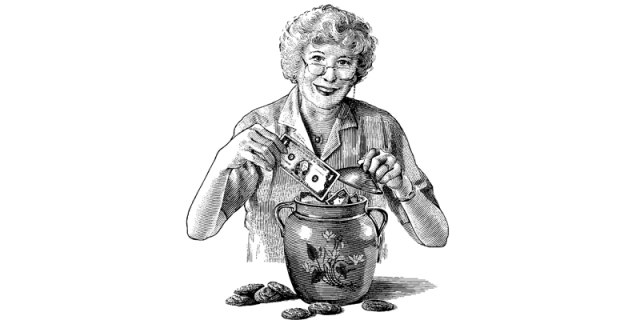 The first major pottery which came to be recognized for its cookie jar design and production is the Brush Pottery of Zanesville, Ohio. The company was founded in 1906 by a man named George Brush and it produced the first ceramic biscuit jar. It shares a common history with McCoy, another well-known pottery. The first Brush pottery did not operate for long, however, as only a couple of years after its opening, the pottery burned down and George Brush had to enter into business with J. W. McCoy Pottery Co. In 1911, the Brush company and McCoy merged together to form the Brush-McCoy pottery. Soon after, J. W. McCoy's son Nelson founded his own business, and the two companies went their separate ways. The McCoy name was dropped, and the company went on to produce cookie jars of different shapes and materials up to 1982. Today, Brush pottery cookie jars are highly sought-out items, and zealous collectors will go out of their way to search antique shops and flea markets in hopes of finding such rare collectibles.
The Types of Cookie Jars and Cookie Jar Novelty

What many people might not know is that there are several different types of cookie jars. Some of these are known as novelty cookie jars and are sought out by aforementioned cookie jar collectors. But what are they exactly? As their name suggests, novelty cookie jars are jars with innovative and unique designs, and they can represent anything from animals to characters from cartoons and movies.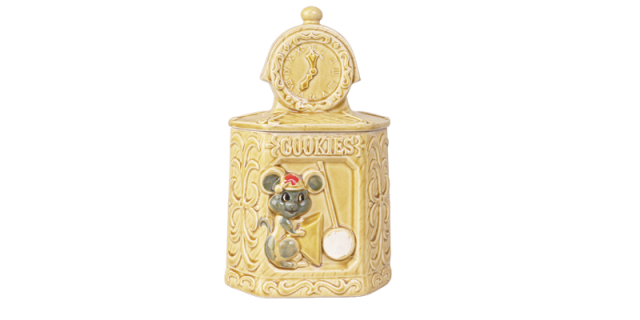 The first biscuit jars from the eighteenth century sported a rather bland design with simple shapes and patterns, so it was necessary for pottery companies to "reinvent" the industry. The period from 1940 to 1970 is considered to be the "golden age" of the novelty cookie jars. It was during this time that the various jar manufacturing companies became more imaginative and started producing animal, fruit and vegetable shaped cookie jars. Numerous companies became known as the "mainstay" of the novelty cookie jar industry, and some of these are: the Abindon Pottery, which is known for their "Mother Goose" series, the already mentioned Brush Pottery, with its trademark "Brush U.S.A." stamp on the bottom of its jars, and McCoy, which shares a bit of history with the Brush Pottery. The McCoy company is also known for its series of "Mammy" jars as well as being the first company to produce fruit and vegetable shaped jars. Another honorary mention is Metlax, with their line of "Little Red Riding Hood" cookie jars, which was extremely popular. As for collecting these cookie jars, there is a large number of guides and resources, both online and in hard copies, which can help one to decide which types of novelty cookie jars they want to collect and how to recognize and avoid false products. As with any type of collectible items, such markets will often see fake (but genuine looking) products available for purchase. But, with a keen eye and a little know-how, one can avoid being scammed. Inside the category of novelty cookie jars, there are several types of, or themes to put it more correctly, of cookie jars. These include advertising cookie jars, which sport the regalia and logos of well-known companies, even those with world wide renown, such as Coca Cola. Then there are holiday jars with holiday themed decorations, cartoon jars in the shape of famous and beloved cartoon characters such as Snoopy or Winnie the Pooh, cookie jars in the shape of pop-culture icons such as The Beatles and others.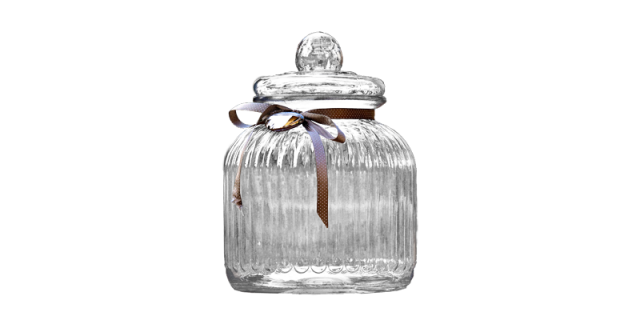 As can be seen, the novelty cookie jar industry was a rather lucrative area of business. Although this type of industry has lost some prominence in modern times, it still remains one of the most sought-out industries by collectors across the world. And it is not hard to see the allure behind owning one of these iconic items, especially when they are paired with a little bit of history and character. Who would not want a novelty cookie jar in the shape of a Coca Cola can or the iconic London phone booth? Such items are prized collectibles and contribute to making the home a comfier and more enjoyable living place. However, one should know which type or theme of novelty cookie jars they wish to collect, as newbie collectors can quickly find themselves running out of space for new purchases. There is also a type of cookie containers made out of tinplate. These containers are actually called cookie or biscuit tins, and they are a different thing entirely, deserving of their own article.

Creative Cookie Jar Uses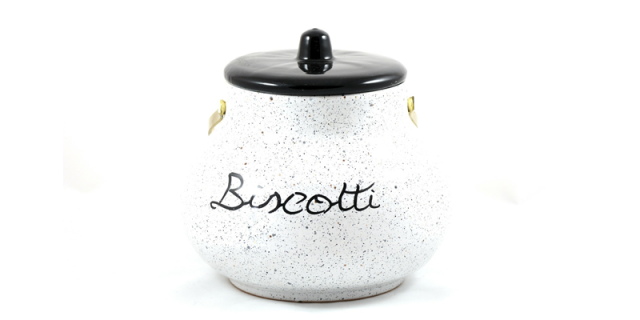 There is an abundance of ways that cookie jars can be used to help people organize their lives and decorate their homes. Besides storing cookies, one can store other treats in them as well. These can range from candy for children to treats for one's pets. This is actually a great way of storing dog treats when one wishes to train their dog, as cookie jars also come in various dog shapes, making it easier to both store and locate them. Cookie jars can also help one's children to become more financially responsible. After buying a cookie jar and using it to store biscuits, it can be cleaned out and repurposed as a neat little piggy bank. Children can use these jars to stow away spare change and allowance they get from their parents and relatives, in turn teaching them to save their money and be more careful about how they spend it. Not only that, but cookie jars can also be used to teach children good manners and proper conducts of behaviour. In the USA, cookie jars are repurposed as famous "swear jars" where anyone who says a bad word has to put a dollar in it. In this way, children, and adults, are refrained from swearing, and it can help children get rid of bad habits they might pick up in schools and other places. The swear jars are especially effective for children, as the amount of money they usually possess is not that high, so every little bit of money helps, or hurts, when they have to part with it. Another great use for cookie jars is for an organization. And not just for organizing food, but office material as well, even art props, homework, anything really. As an example, you can use cookie jars in your bathroom. Buy some see-through cookie jars and use them to store cotton balls, or any other toiletries such as wet napkins, shower gels, toothpastes… the list could go on for hours. Besides the physical uses for cookie jars, they are also used in metaphors and as jargons in different industries. For example, when somebody utters the phrase "keep your hands out of the cookie jar" they wish for others to stay out their business, even if that "something" seems rather interesting. In finances, "cookie jar accounting" is a jargon used to describe the practice of increasing reserves during profitable years, so that they can be used during the non-profitable ones. When a computer programmer mentions a "cookie jar" he is actually referring to an area of memory set aside for storing cookies, which sites use to memorise your preferences, log-in information and so on.

Interesting Cookie Jar Trivia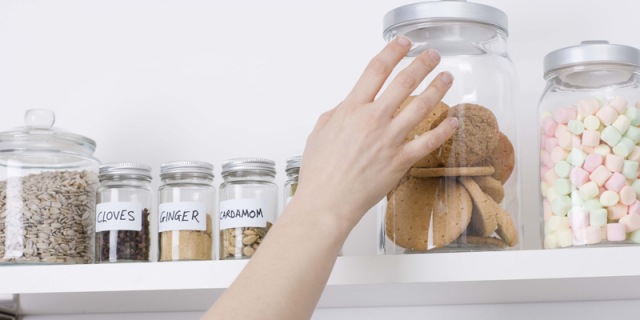 There are certain interesting facts surrounding cookie jars that are worth mentioning. The first one would be that the famous American pop artist and a leading figure in the visual art movement, Andrew Warhol (Warhola) actually collected over a hundred and seventy (175 to be exact) ceramic cookie jars. When asked why he purchased so many cookie jars, the artist simply answered: "They are time pieces." He specifically targeted cookie jars from the 1930s and 1940s, most of which were bought at flea markets. His cookie jar collection was featured in an esteemed news magazine. This, in turn, sparked a craze for collecting cookie jars, which is still on-going today. His collection of cookie jars alone amassed a profit of two hundred and fifty thousand dollars at an auction in 1987. The term "cookie jar" is also often times used in popular culture. For example, we have the elementary school song known as "Who Stole the Cookie from the Cookie Jar?" a sing-along game of children's music, a song called "Cookie Jar" by an American band Gym Class Heroes, which was released as a single in 2008 and finally, a song by Jack Johnson also called "Cookie Jar." It is also interesting how such simple objects can hold quite a bit of history in themselves. Such is the case with the "Sailor Boy" cookie jar, a popular design by the Shawnee Pottery Company. This cookie jar is on display at the National Museum of American History in Behring Centre, and it is shaped as a young boy in sailor uniform with blonde hair and a gilded handkerchief. It was gifted to Georgine Miller by her co-workers when her husband was shipped out to the south Pacific theatre of war. Their daughter, Laura Dell, donated the cookie jar to the museum, as they never used the jar for actual cookies, but rather as a container for postcards and newspapers clipping about their family. The "sailor boy" holds the history of its previous owners, and it reveals that Edward John Dell, Georgine's husband and Laura's father, served aboard the USS LST-471. The postcards he sent home are of a conversational nature, and he later worked as a plumbing contractor to support his family.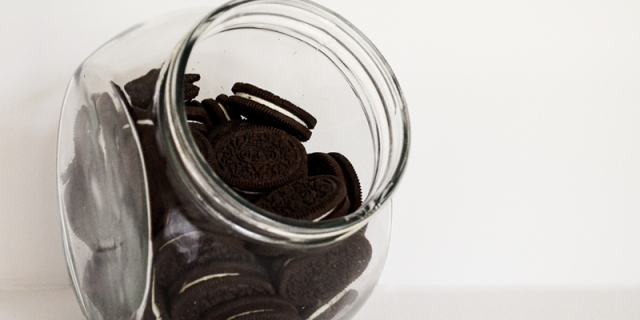 Cookie jars might appear as totally regular objects at first glance. But upon further inspection, it is clear that they hold a history of their own. Not only are they surrounded by stories including famous artists and songs, they are also frequently sought out by collectors who rummage through entire flea markets and shops to find the one specific cookie jar they have been looking for. Some do this for bragging rights, while other see vintage cookie jars as a lucrative source of money. Collector cookie jars can reach ludicrous prices, as was the case with Warhol's collection. Besides being attractive collector items, they can reveal certain bits of history and shed information on the lives of those who previously owned them. On top of all that, they are a great way to organize both oneself and one's household, and nothing can beat the sight of a cookie jar filled to the top with freshly-baked, delicious-looking cookies.