The Arnott's Group recently joined the Biscuit People to access a global network of information about biscuit manufacturing. Whilst Arnott's has a long history of manufacturing and significant expertise in-house, biscuit making is a specialised sector of the baking industry and we've found it very beneficial to explore the logical and analytical review of specific areas and current practices across all aspects of manufacture – from ingredients, to equipment, technology and production. The Biscuit People tech talks in particular are helpful for staying on top of the latest tools and also a useful way to receive insights from experts. We can then apply the learnings in our pilot plant, often saving time and resources. Being on the other side of the world to most manufacturers and increasingly 'socially distant', it's a good way for our team to connect to the global biscuits and snacking community!

Daniel Mullette
Head of R&D, Arnott's Group R&D
Biscuit people is the global platform to exchange information on biscuit production, fortunately from small to big, from Asia over Africa and Europe to the Americas, covering all knowledge needs. I hope I will be able to support companies with knowledge on the packaging side. Mutually supporting each other is a win-win for everyone. So join all in this effort to improve this aspect of the world.

Jacob van Kogelenberg
CEO at JKConsult solving packaging problems
The Biscuit People platform is a goldmine for people related to the baking industry. Here you can discuss topics of interest as well as trouble shooting issues. Easy to connect with experts and an open minded environment. New and fresh. Great initiative.

Staffan Karlsson
CEO BandAid-AB
Biscuit People is the best web-site for the biscuit industry world-wide. It provides excellent technical articles and connections to consultants, equipment suppliers, biscuit manufacturers. It is a source of valuable information for all connected to the industry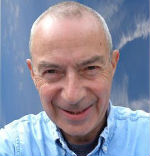 Iain Davidson
Director at Baker Pacific Ltd
Focused on cookies and crackers - apparently simple products, but of high complexity in its production processes - biscuit people plays a differential role in supporting professionals in the field. This website is a wonderful example of best practices for disseminating knowledge and innovation, besides make possible contact between "biscuit people" all around the world.

Sonia Broglio
Senior Consultant, Alimentos
Biscuit People has been a reliable source for technical articles and consulting regarding baking technology and equipment. It is possible to submit questions in 'Tech Talks' section, were many consultants and manufacturers, with solid experience and knowledge, will be glad to answer. It is a must to anyone who works in baking industry.

José Carlos Azevedo
Product Development Manager at Kellogg Company
Biscuitpeople are an unique community that gathers the entire biscuit, cookie and cracker Industry .. this platforms is build on dedication and knowledge. The conference that Marijo and his team are hosting is nothing else but fantastic. Discussions and networking in amazing surroundings and i will just recommmend everybody involved in this segment to join us

Christian Jonassen
Application Specialist, Proteinbars & Bakery, at Arla Foods Ingredients