The SDmatic determines the starch damage content in less than 10 minutes using amperometry.
Measurement principle
The SDmatic measures iodine absorption in a diluted flour suspension. How fast the iodine is absorbed by the starch depends on how damaged it is.
The main applications
Fine tuning of the mill : checking the alignment and condition of cylinders.
Increasing dough yield (by adjusting water absorption during mixing).
Adjusting dough stickiness.
Optimizing the volume, color and shelf life of finished products.

Type of products
There is an optimum starch damage content for every product.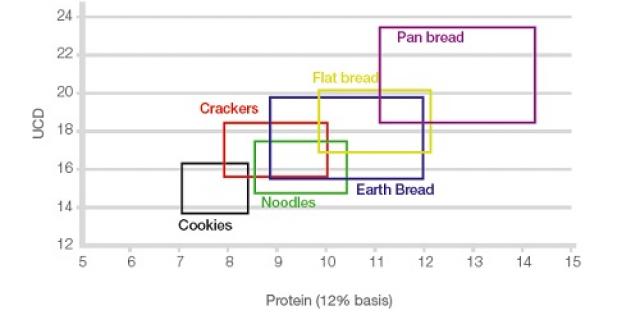 Benefits:
Versatile
Easy to compare versus enzyme-based methods: simultaneously displays various measurement units.
Flexible
The SDmatic adapts to your needs. The calibrations can be customized with the help of CHOPIN Technologies Applications Laboratory.
Accurate
| Method | Measurement Range | Precision |
| --- | --- | --- |
| SDmatic | 12 - 28 UCD | +/- 3% |
| AUDIDIER | 10 - 18 % | +/- 7% |
| AACC | 4 - 9% | +/- 13% |
| FARRAND | 14 - 45 units | +/- 18% |