At TRDP Happy World, we aspire to create a better, healthier & happier world through our products.
ABOUT US
• Founded in 1949, TRDP group today is amongst the leading tobacco manufacturers and exporters of India.
• It's being six years we have diversified into food products with state of the art plant & machinery from different parts of Europe.
• Our plant is fully automatic to deliver an untouched product. We constantly maintain the temperature at plant from Dough to Bread which gives a uniform taste, texture, color, bite, and crispiness to the toast. In our Plant, the dough is never touched by any human hand. This helps us in providing a consistent, crispy, uniform shaped fresh product to the consumer.
• It is Asia's largest rusk manufacturing plant.
Why us?
01 | Modern Machinery
02 | Automated Process
03 | Latest technology
04 | Untouched by hands

Quality Standards
We follow all the regulatory norms Incorporated by Indian Government. Raw material procurement We have our international vendors for raw materials for best quality outcome. Inhouse lab We have quality research and development team which make sure every raw material is tested with high standard of accuracy.
Certifications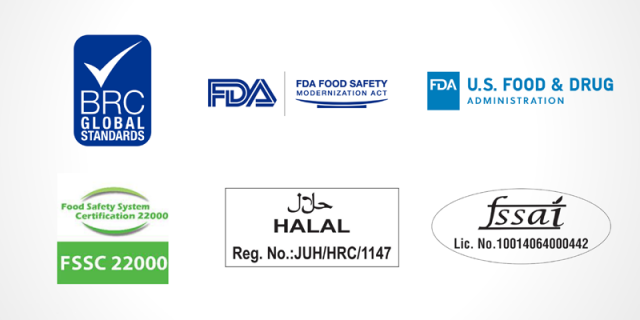 92 Chanderlok, Pitampura, New Delhi - 110034